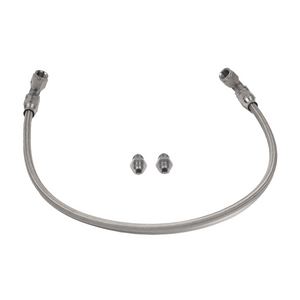 Replacing Your Oil Feed Pipe Is A Must When Installing Your New Turbocharger, Its Common For Carbon And Debris To Build Up And Restrict Flow!
These Are A Must!

Our Upgraded Oil Feed Pipe Comes In Teflon Braided AN-4 Sizing To Ensure Full Oil Flow To Your Turbocharger Bearings!
All The Necessary Fittings Are Included For Ease Of Fitment.

Fitting By A Licensed Workshop Recommended.